Welcome to
the Unofficial home of
Humboldt Redwoods
State Park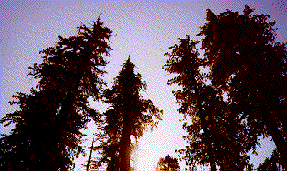 California's Largest Redwood Park
Try some of the links below for more information about this wonderful land of giant trees.
I am also the author of the original "official" park web site. I began writing it in 1996. I decided to create this site because there are some things that I didn't include in the "official" site. Much of the information is the same, but here I've included little known corners of the park to explore, places to see that are off the beaten path, etc. So, let's take an "unofficial" tour of the land of the world's tallest trees.
Come along on a tour of the largest remaining contiguous old-growth coast redwood forest in the world.
[Facilities]
[Activities]
[Maps/Directions]
[Visitor Center]
[Natural History]
[Historical Information]
[Virtual Tours]
[Photo Section]
[Nearby State Parks]
[Miscellaneous Information]
[FAQs]
[Weather Links]
[Links to Related Sites]
You may send e-mail or questions to: hrsp@northcoast.com
---
Or write to:

Humboldt Redwoods State Park
P. O. Box 100
Weott, CA 95571 USA
Phone: (707) 946-2409
Fax: (707) 946-2326


This site has been rated with the Recreational Software Advisory Council.


https://members.tripod.com/~tracker777/Welcome.html
Revised: 19 May 1998
Copyright © 1996 Kim A. Cabrera
Web Site written and designed by Kim A. Cabrera
hrsp@northcoast.com
---

The Web-Counter says you are visitor number:
---